Performance Computers
Address: 289 Lincoln St., Welland
Phone: 905-732-0006
Email: Click Here
Website: www.PerformanceIsEverything.com
Performance is Everything!
Our mission is to ensure you have a quality, reliable computer that meets your ever-changing needs. We serve our Niagara customers with custom computer sales and expert computer service. Performance Computers is the store of choice for hundreds of corporate and personal clients.
Computer Sales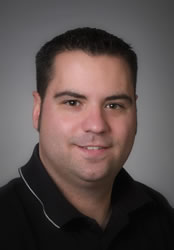 Our slogan is "Performance is Everything" but performance is also relative. It is important for us to provide you with the computer that meets YOUR needs. Business users have very different requirements from gamers so we tailor your computer to YOU.
Computer Service
If you're like most people you don't think about regular maintenance but since we're geeks focusesd on performance, it's one of the things at the top of our list. We KNOW what can happen to computers if they're not properly maintained. To make it easier for you, we have developed remote access tools that allow us to log into your system and perform software maintenance and updates. We often find small problems that if left unrepaired would contribute to system instability and failure over time. Let us help keep your computer working properly by signing up for one of our maintenance plans.
Contact Information:
Allen Fricke, Performance Computers
Address: 289 Lincoln St., Welland
Phone: 905-732-0006
Email: Click Here
Website: www.PerformanceIsEverything.com