Welcome to the Niagara Bed & Breakfast Guide. There are hundreds of B&Bs in the Niagara Region and we've listed them by city so you can find one to fit your individual needs. Whether you are visiting Casino Niagara and mighty Niagara Falls, attending the Shaw Festival in Niagara-on-the-Lake, spending a weekend on the Golf Course, or just relaxing at a Winery there is a Niagara Bed & Breakfast to suit your personality. https://haeanshaunarmitach.wixsite.com/alternativetreatment/blog/alternative-treatments-for-cancer
Popular Bed & Breakfasts in Niagara Include:
buy comfortis online for dogs

Natural Wonders B&B
donation form
(Niagara-on-the-Lake)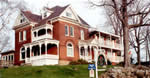 Eastwood Tourist Lodge
(Niagara Falls)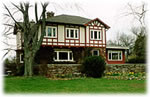 Bonnybank
(Jordan)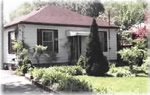 Wishing Well Cottage B&B
(Niagara-on-the-Lake)
If you're interested in promotions from these and other Niagara Bed & Breakfasts, fill in the form below to sign up to receive Niagara B&B promotions via e-mail.
---
---
Join our mailing list for Niagara Bed and Breakfast specials and promotions!
---
---
To view Bed & Breakfasts choose from the cities listed below.
For more information about local shopping opportunities, click on the links below.
| | | |
| --- | --- | --- |
| Find a Niagara Business | Updates & Specials! | More Guide Websites! |
| | | |
Should your business be listed on this site? Click here to get started!
---
---
Sign up for our RSS Feed! | Read the Blog! | List Your Business!
Search The Niagara Guide!
Visit some of the other websites in The Niagara Guide Network!
Arts | Attractions | Automotive | Bed & Breakfasts | Bridal | Business
Conferences | Cycling | Dining | Faith | Golf | Health | Heritage
Home Improvement | Hotels | Kids | Money | Motels | Nightlife | Non-Profits
Pets | Niagara Podcast | Recreation | Shopping | Sports | Style | Wineries
Contact The Niagara Guide | Niagara Guide Home
---
---

This website is part of The Niagara Guide Network
All contents © 2001-2011 by The Niagara Guide