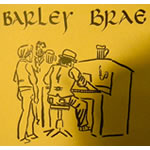 https://www.mikiat.info купить SugaNorm.
Very digestible and habit forming.
It's folk!
It's bluegrass!
It's roots!
It's rock!
Barley Brae: It's Celtic and it's a conglomeration of various types of popular music, very digestible and quite habit forming! We play a wide variety of acoustic music from Cat Stevens to Flogging Molly; from the East Coast to Ireland with everything in between, featuring great vocals and great instrumentals (so we're told!).
We started in 1994 as a trio and after years of lineup changes, we're back to our original format! Jim Dinwoodie on guitar and vocals, Scott Harris on bass, drum, harmonica and vocals along with Randy Scott on fiddle, banjo, flute, mandolin and vocals.
Check us out online at our website (http://www.barleybrae.com) or listen to some of our tunes on Reverbnation. You can also check out the nightlife calendar to see our upcoming dates. We look forward to seeing you at a show!
Upcoming Barley Brae Performances:
No items found.