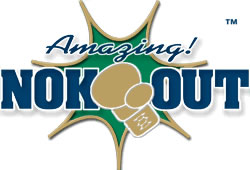 Nok Out Eliminates Serious Odors like Skunk, Cat & Dog Urine
Nok Out is an odor eliminator that produces AMAZING results. With no perfumes, enzymes or harsh chemicals, this highly effective odor control product attacks and eliminates odors at the source. Nok Out doesn't cover up odors: it removes and eliminates them with a heavy-duty strength that keeps them from returning.
Nok Out will completely eliminate virtually any odor in your home, car, office or anywhere else that smells. This incredible product is excellent for home or commercial use, from making your child's room smell like a spring day to removing odors from hospital sick rooms.
You can use Nok Out every day in many ways. It's amazing at removing pet odors, cigarette smoke smells and lingering cooking smells like fish, onions or curries. It's non-toxic and contains no harmful chemicals, so you can even spray it directly on your pets

to quickly eliminate pet smells! Try it once and you'll wonder how you ever got by without it.
Q: Where Can You Use Nok Out?
A: Anywhere there are odours!
Use Nok Out Around the Home!
In Your Car - remove odours from your carpets, seats, trunk and even in your vents to freshen up your ride!
Camping - spray Nok Out in your tents and trailers to remove musty, mildewy smells and body odors from mattresses and sleeping bags.
On Carpets - removes pet odors, body odors and cigarette or cigar smoke!
Child / Elderly Care - great for keeping diaper pails smelling fresh! Nok Out can take odors out of clothing and furniture from all kids of accidents.
In Your Vents - remove smells from your heating and air conditioning vents by spraying Nok Out into your duct systems.
Bathrooms / Exercise Areas - wherever you need to remove odors, Nok Out will help!
Pets - Use Nok Out wherever your pet has sprayed or soiled to remove odors and keep them from doing it again. Also knocks out skunk odors! Keep your cat boxes smelling clean and fresh with a daily spray of Nok Out.
Order Nok Out
Contact Dave Staffen,
Your Niagara Nok Out Distributor
Call Dave at 647-628-4127
or click here to email him
Use Nok Out in Your Business!
Auto Dealers, Detailers, RV / Trailer Rentals - remove smoke, body odor and other smells from vehicles of all kinds!
Carpet Cleaning & Restoration Services - remove smoke smells from fire damage, cigarettes, pet odors, tear gas and more!
Child Care, Elderly Care & Sick Rooms - de-scent diaper pails, toys, bedding, carpeting and areas affected by urine, diarrhea, vomit and more.
Coroners, Morticians, Funeral Homes - keep vehicles, bathrooms, carpet and upholstery smelling fresh. Also great for equipment and clothing.
Heating & Air Conditioning Contractors - spray Nok Out into the ductwork to give your clients a breath of fresh air!
Hospitals, Nursing Homes, Prisons, Jails, Schools & Colleges - remove smells from enclosed spaces. Works on all hard surfaces!
Hunting, Fishing & Recreational Uses - knocks out smells from fishing and hunting activities. Great in boats, water toys, coolers, life jackets and all kinds of equipment!
Janitorial Services - use Nok Out as a stand alone product or add to your existing cleaning solutions for incredible deodorizing power!
Property Management, Apartments, Hotels & Banquet Halls - for all odours in all areas!
Veterinary Clinics, Kennels, Barns - Nok Out eliminates the worst smells - from skunks, anal glands and more!
Don't just take our word for it. Here's what our clients have to say about Nok Out.
I hate to say it, but Kendo stinks. Well, at least our equipment does. Not many people think about sports odors - unless they do sports. And then, they know what I'm talking about. I'm sure it's the same for hockey. Our armour is made from fabric, leather and composite materials so it's important that whatever we use to treat them doesn't cause damage. I'm pleased to say Nok Out has been a great addition to our club. We all smell much better now! It's also great that it's anti-bacterial as well as we use it to keep other equipment in the dojo clean. Thanks for a great product Dave!
Mark Kawabe
Chief Instructor @ Hayakawa Kendo Club, Welland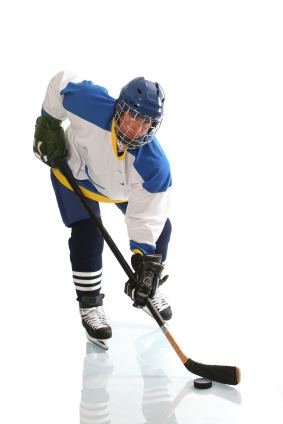 As the owner of an R.V. Sales and service company I have come across many "deodorizing" products. It wasn't until I used the Nok Out product on a spot in my sunroom where I had spilled diesel fuel which not only got into my carpet but the underpad as well, that I was finally free from the smell. This is truly a product which actually does what it claims to do. I now sell and recommend Nok Out to all of my customers and family.
Denis Martineau
Seaway Trailer Sales and Service, Welland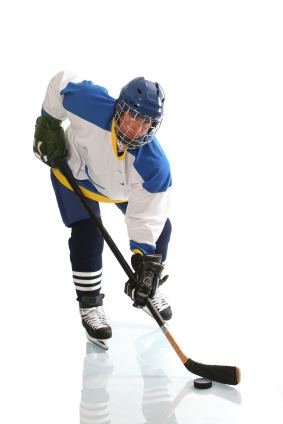 I use Nok Out in my car before driving my clients around looking at homes to buy. I love it because it gives the car a nice freshness. My clients are important to me and I want them to be comfortable.
Amy Layton, Sales Representative
Royal LePage Niagara Real Estate Centre



Niagara Fire would like to thank you for introducing this amazing product Nok Out. We tried it out on some stinky hockey gear that doesn't get hung up, took the smell right out. It smelt like it was new again. It is truly an amazing product. I would recommend your Nok Out to anyone that has a hockey player in the family or any odour you are trying to get rid of. My son loves the fact he can bring his hockey gear in the house again.
Thanks Again,
Rob



I found out about Nok Out at a pet show. Works great on everything. I was amazed to find out that it can even get rid of the scent from my husband's hockey equipment!!! 'Nuff said.
Helen G.



My name is Tom Campbell and I am the manager at Munn Ice Arena, Michigan State University in East Lansing, Michigan. I have been in the ice arena business for over 30 years. Everyone in this business knows the bad smells that are associated with hockey players equipment, locker rooms and all related areas. It is an odor that is like no other . . . Nok Out really works!! There is not much more to say than that. We get compliments all the time about the clean smell in our locker rooms. I have a lot of confidence in that product for odor control and its bacteria killing qualities. You are more than welcome to stop by and smell for yourself. Sincerely,
Tom Campbell
Munn Ice Arena Manager, Michigan State University



With the advent of the "Green Bin" recycling programme in Toronto, I have been using the Nok Out to spray the inside of the under the counter container as well as the green bin itself to control the rotting food odours. It works like a charm and my kitchen does not smell from the food scraps that are in the small bucket.It's a great product! Thanks! Sincerely,
Marlene Yaworski



As a smoker and owner of three cats and a dog, I'm very pleased with your product. I've used it on furniture, carpets, mixed it with cleaner and cleaned the floors and misted it in the interior of my car. It's so great to have a product that doesn't stain or mark and doesn't reek of some awful perfume. Thank you! I'll be sure to recommend Nok Out to anyone with 'smelly' problems.
Melanie Park



Cantope Kennel has been using Nok Out for just over a year now. We use it daily in our dog boarding kennel, especially for cleaning out a run after a visitor has left us. We also give Nok Out to all our buyers and suggest they use it, especially when their new pup has an 'accident'. Nok Out not only will remove the odor but also the scent so the puppy doesn't instinctively return to that spot next time!
Peter
Cantope Kennel



I was given a bottle of your Nok Out ordor eliminator and it is the best product I have ever used for air purification. The best part is that while Nok Out gets rid of lingering odors from smoking and cooking, it leaves no scent and appears to be non-allergenic, which is wonderful since my husband reacts to many cleaning and air purification products.
Linda Williams
Oakville, Ontario



My dog was skunked and Nok Out just knocked it right out. I was able to cuddle with her in bed the very next morning. Thank you so much!
Doris Waschinski
Nok Out Odour Eliminator
Distributed in Niagara by Dave Staffen
Phone: 647-628-4127
Email: Click Here
Website: www.NokOut.ca